Available in Durham and Burlington. Click link to schedule an appointment.
Ashiatsu
Ashi-Rhythms is a form of Ashiatsu massage. Ashi meaning feet atsu meaning pressure. This Deep Tissue Massage which performing with the massage therapist feet, is a form of bodywork that aims to relieve tension in the deeper layers of tissue in the body. Ashiatsu is a highly effective method for releasing chronic stress areas due to misalignment, repetitive motions, and past lingering injuries. Due to the nature of the deep tissue work, open communication is critical.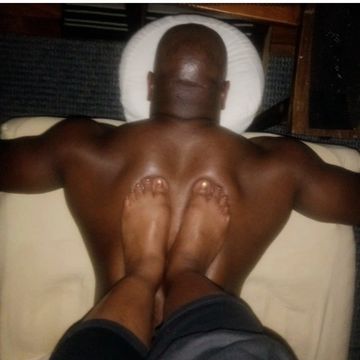 Ashi – Kemetic Stretch
Ashi-Kemetic Stretch is an ashiatsu massage combined with deep assisted stretching. This massage can be done with loss fitting clothing or without clothing.
This Business Supports "Minority Economic Development"